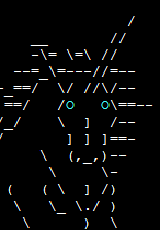 Review Submitted By:
Kalkin (Robby)
Author Status:
Player and staff member
Started on Lothlorien
: About 7 years ago
Submission Date:
Jun 23, 2005
TMC Listing:
Lothlorien
Honestly Lothlorien is the best mud i have ever played on, staffed
with, or owned. I started this mud as a fun (and time-consuming)
activity, but Lothlorien quickly captured my full attention and I
haven't played anywhere else since. It's truly addicting,
competitive, and full of interesting people. Most of the players are
from the southern states or Wisconsin of all places.

We mean it when we say we have a HUGE mud, we have over 90 areas most
of them used constantly and (get this) useful. The class system is
balanced and VERY specialized. The races are also balanced, and we
have 15 of them.

My one warning to you all: this is a PK mud, and if you want to RP
heavily, this isn't your place. The players here can be ruthless one
second and guarding you like a brother the next. I highly recommend
Lothlorien to any and all, an old mud awaits!


Submit Comments About this Review