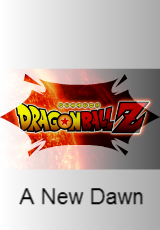 Player Reviews Refused
Extended Race Selection
Level-less System
Class-less System
Ansi Color
Roleplaying Is Enforced
Newbie friendly
Skill-Based Training System
Currently Hiring Builders
Supports/uses MCCP
Detailed Character Creation
Xterm 256 Color Support
World is mostly original
Small World (under 3,000 rooms)
Mud is open to players for testing

Player Reviews Refused
Extended Race Selection
Level-less System
Class-less System
Ansi Color
Roleplaying Is Enforced
Newbie friendly
Skill-Based Training System
Currently Hiring Builders
Supports/uses MCCP
Detailed Character Creation
Xterm 256 Color Support
World is mostly original
Small World (under 3,000 rooms)
Mud is open to players for testing

Long after the threat Majin Buu, the universe has regained some stability. New threats have come and gone, and the Z-Fighters have all be disappeared. Earth now established as a intergalactic power house backed by their Earth Defense Force, things seem all but pressured with the World Trade Commission gaining in strength and power on it's hellbent goal of taking over the vast spaces of the galaxy. Relatively ignorant of any galactic issues, Earth remains a safe haven for many races, while Namek stretches its power to speak out against the World Trade Commission. The Saiyan race slowly begins to diverge from the path of peace and tranquility set by King Vegeta while others from all over space begin to try and stretch their influence and power. What will the future hold for the planet Earth? Will the WTC achieve total world political domination? The future belongs to the warriors willing and able to fight for its cause.

With 11 playable races, two planets and a custom combat system that features custom skills, transformations and several side features, we welcome you to join the ever expanding world of DBZ: A New Dawn.

Join the fun at rhostmush.com:6565, can't wait to see you there!